We have an advertising relationship with the stores we link to in this post. Thank you!
Let's take some time out here to discuss something that certainly doesn't get enough attention. When it comes to quinceaneras, the mother of the quinceanera is often doing a whole lot of work, planning and stressing. She is often the coordinator of this whole event. But I feel like, maybe, not enough importance is placed on what the mother of the quinceanera will wear on the big day. Read on for some tips on selecting the perfect mother of the quinceanera dress ~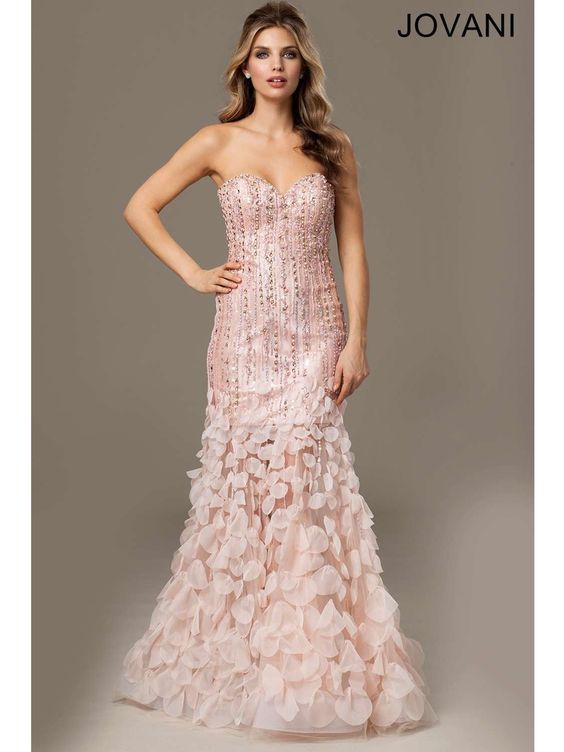 Why the Mother of the Quinceanera Dress is so Important
You, as the mother, will be playing a central role the whole day of the quince.  Yes, your daughter, and her court, will be the spotlight, but the parents of the quinceanera have many roles during this day. Not to mention, you are the HOST of this grand event. At the mass, reception, taking photos and so on.  And after all the work you will have put in to pull this day off, you completely deserve to look and feel amazing at your daughter's quince. You've earned an honored role in the quinceanera, so you certainly want your dress to be fabulous.
Mom's Dress: A couple quick tips
1. Plan early. I made the mistake of waiting until the last minute to figure out what I was wearing to my step-daughter's quince. I was so burned out from planning that I just didn't make it a clear priority. Money was also pretty tight. I ultimately found a nice dress, but I definitely could have done better had I not waited until the last minute! If I had given more thought earlier to what I would be wearing, I could have shopped online and still had time to order a dress.
Note: if money is tight, that makes it even more important to start looking early, so you can look for deals and have more options. Trust me, you will do yourself a huge favor if you start looking early!
2. Appropriate. You have to walk the line between  under the top and over the top.  Basically, you need a pretty, formal,  and special dress–but you can't outshine your princess. You will know if a dress you like is just too much–your dress should definitely not be flashier than your daughter's. I think aiming to be the second  fanciest woman at the event is the best way to look at it.
3.  But still Stunning. This is a day that you have probably been waiting for, for a very long time. Make your dress the big deal that it is. I personally really don't care for traditional mother-of-the-bride style dresses; often they seem really dated. But that is just my opinion, so if you like that style–by all means go with a dress like that! One dress designer that I think makes amazing dresses for all occassions is Jovani. When searching online, there are appropriate dresses for mother of the quinceanera in all categories, including bridesmaid, evening, formal, sometimes mother of the bride and even prom!! I have even seen some less formal wedding dresses, both short and long, that would make a beautiful mother of the quinceanera dress.
4. Comfort. You won't ever exactly find a dress as comfortable as yoga pants but you definitely don't want to be too uncomfortable!  Part of comfort is also feeling good and flattering. If you don't feel awesome in your dress, you won't be comfortable. If your dress doesn't fit right, you won't be comfortable. And you need to be comfortable, so find a flattering dress that you feel great in! And be honest with yourself during the process 🙂
Beautiful Options for the Mother of the Quinceanera dress~
Rent the Runway is an excellent option for your mother of the quinceanera dress. You can rent a designer dress, and they even send you two sizes in your dress choice. So often, formal dresses are only worn one time. This makes renting your dress a definite option!

Which dresses do you like for the mother of the quinceanera dress? What did you wear to your daughter's quince? Are you happy with your choice or do you look back and wish maybe you picked something different? I wish I had left myself more time to find a better dress (see above!)  😳
My Perfect Quince