We have an advertising relationship with the stores we link to in this post. Thank you!
A theme that is gaining in popularity is the Charro quinceanera theme. A Charro is a traditional, elaborate, Mexican cowboy. If you are unsure about which theme you want to you for your quince, a charro theme may be perfect for your party. It is a fun, vibrant theme, full of color, Mexican pride and traditional elements. Read on to get ideas for a charro quince!
Tips for how to create a Charro quinceanera theme
Color Scheme: A Charro theme calls for vibrant colors. A typical theme would have 2-3 colors. A Charro theme calls for more colors, like 5 or 6 main colors. Yellow, green, blue, purple, red and pink would be an example of Charro quinceanera theme colors. You could also carry out this theme in more limited colors. For example, you could use the colors of the Mexican flag; red, green and white.
Venue: A charro theme is nice to have outdoors, maybe in a countryside setting. Of course, you can have your charro quince indoors as well, or a combination of indoors and outdoors.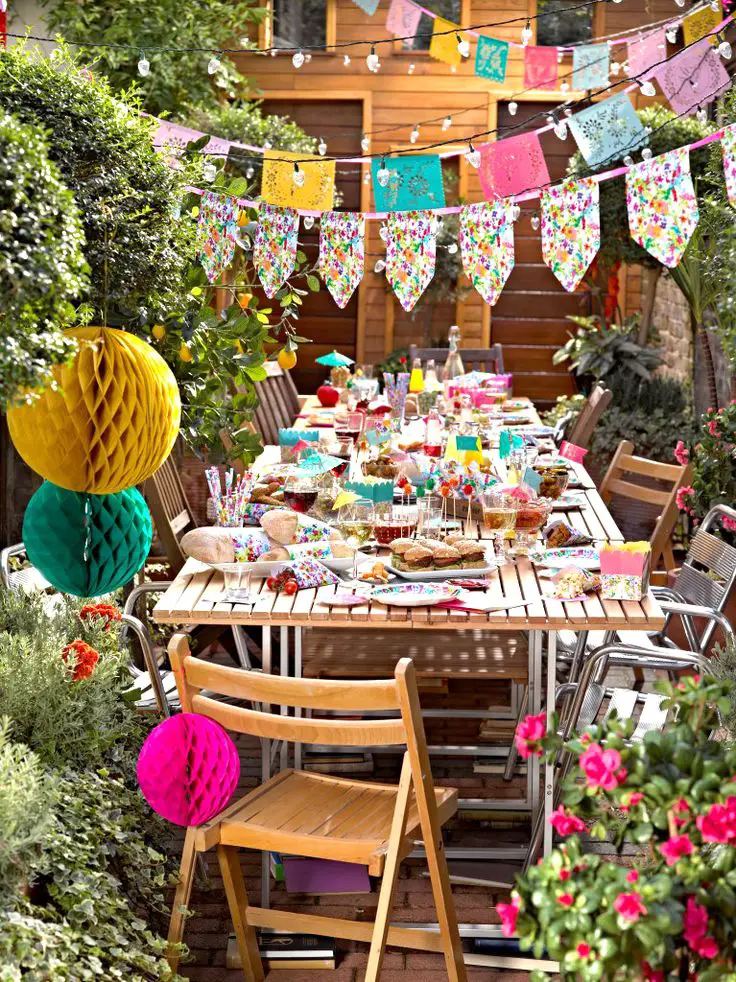 Invitations: There are a wide variety of invitations for Charro theme. Websites like Zazzle can be used to create highly customized invites. Even if the example invitation is for a wedding, all wording can be changed and customized!
The Dress: The bigger and more poppin' the dress, the better. The Charro theme calls for a bigger, bolder dress than average. A lot of the charro dresses that I have come across are custom made. You will often find fancy glittering applique or embroidery on Charro dresses.
Not all designers make quinceanera dresses specific to the Charro theme. I found a lot of great options at Esmeralda Bridal. I also came across an amazing Charro lookbook here for quince dresses.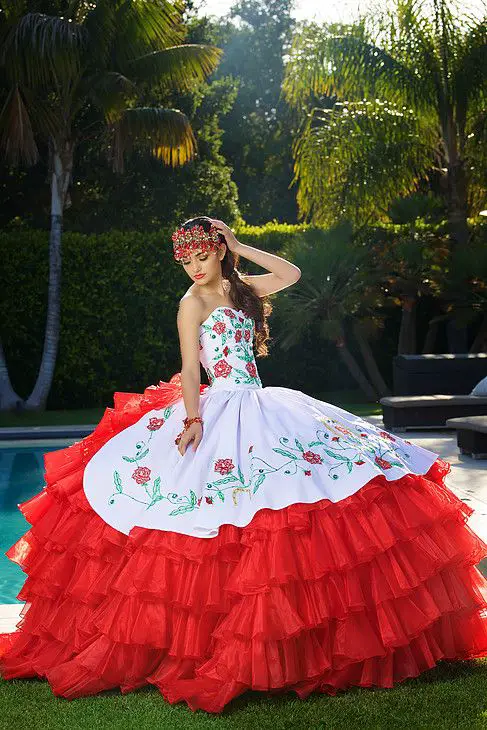 Quince Court: You can choose dama dresses in one color, or a variety of colors. You could also have your chambelanes in boots and vests vs. suits. That look would be great for this theme!
Music: A Mariachi band is kind of a must for this theme. You can have both a DJ and a mariachi, but DEFINITELY a mariachi!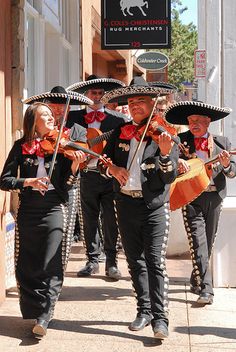 Decorations: Your decor will revolve around your color scheme. You may decide to limit your colors to 3 or 4 or you may use a wider variety. Some items you may want to look for: sombreros, guitars, vases, paper banners, roses, candles, horses, saddles, colorful throws, etc.
The Food: This is a theme where you can have a LOT of fun with your food. Traditional Mexican fare is a must. You can also consider offering other popular Mexican street foods. Elote, fresas con crema, churros, chicharrones de harina fresh fruit con chile, etc, etc.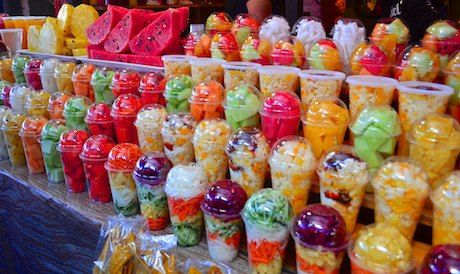 The Cake: Instead of just a cake, make a postres table. I love the example below for this theme. Include cake, Mexican candies, conchas and so on!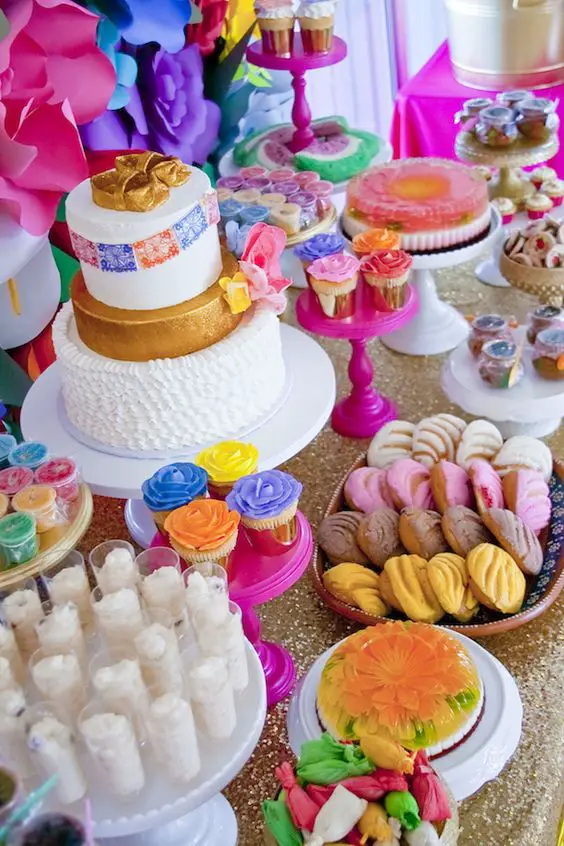 Recuerdos: Something traditional like candles or a rosary would work nicely with Charro theme.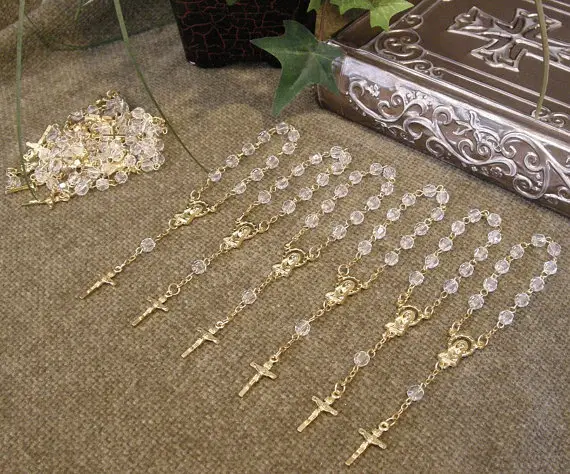 Special Touches: A couple of ideas here. Have an elote man serving corn for an appetizer. Make a grand entrance where you ride in on a horse. Have your Mariachi band serenade the guest tables.
I think a photo booth is also a great addition to this theme, and something fun for your guests!
For more ideas on special touches for quinceaneras, check out this post.
Are you having a Charro theme? What details are you including in your Charro quinceanera theme?
My Perfect Quince