We have an advertising relationship with the stores we link to in this post. Thank you!
Choosing your quinceanera theme is a big deal~
One of the most exciting parts of planning a quinceanera is finding the perfect quinceanera theme for your party. Quinceanera themes can be inspired by favorite colors or color schemes, things that you love, places, movies, and much more.
Selecting your quince theme should happen early on in the planning process. The theme you select will determine many factors regarding your party–such as invitations, decorations, cake–even the color and style of your dress!
Shop Custom Quinceañera Invitations
Timeless Quinceanera Themes for 2016 and beyond
One of the most popular quinceanera themes, details could include an over the top pink dress, a princess cake, princess invitations, glass slippers, princess scepter and horse and carriage centerpieces. Light blue is also a beautiful color to use for a princess theme. You could definitely model your party after Disney princesses, or real-life royalty.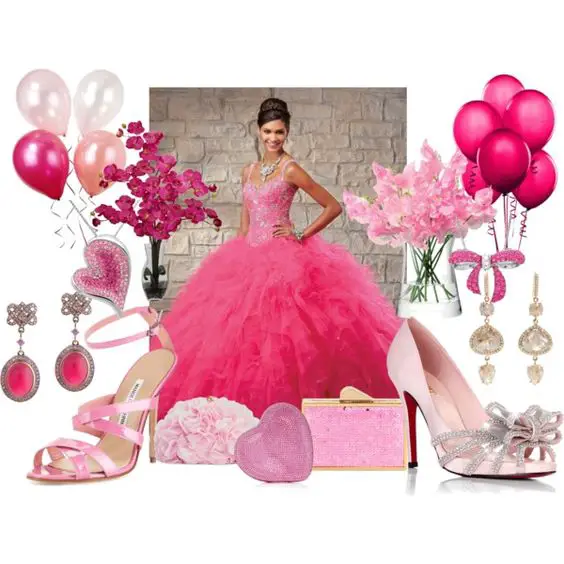 Another popular choice, this theme can be carried out with masks (for the quince court or for all guests), bead necklaces for guests to win, and vibrant dresses and suits for the court. You can even ask your guests to dress in a flamboyant style!
Shop unique and personalized Quinceanera gifts, Engraved Candles, Crosses, and Favors
A quince favorite, butterflies can be woven into every facet of the quinceanera theme. A live butterfly display on the head table would really top this theme off! Other areas to include butterflies can include everything from the dress to the accessories, to the decorations and the seating placecards.
Think fishbowls on the head table with colorful fish, sea-life inspired centerpieces, fish netting, and a mermaid dress for the quinceanera. Appropriately placed streamers can resemble seaweed, and there are endless possibilities to incorporate this theme into the cake and party favors.
Some ideas: a picture board with black and white photos of the young lady of honor, perhaps a rented photo booth–or a cheaper option–have someone take polaroids that could be instantly displayed, red lips for the quince and court, "Rat Pack" style chambelanes, retro hair and a cake with a Hollywood sign topper! Create an instant paparazzi by hiring a couple kids to take random pictures after all the important dances are done.
Bollywood Themed Quinceanera
Bright colors, maybe saris for the damas to wear, belly dancers would be a touch no one would forget soon! This is not one of the more common quinceanera themes– it may be for you if you are looking for something very colorful and not typical!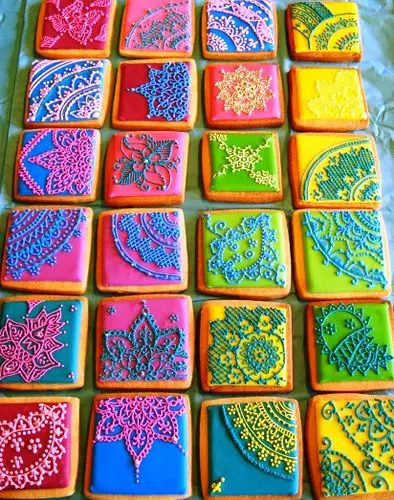 Shine Bright Like a Diamond Theme
Shine like a celebrity for the day with this sparkly quince theme! Carry it out with a dress adorned with crystals, cubic zirconia accessories, diamond themed cake, and flashy centerpieces. Take it to the next level with a diamond ice sculpture.
A fun a colorful theme, set up a "candy bar" with a variety of candy options, make over-sized lollipop centerpieces or a candy bouquet that can double as party favors. The quince dress could be bubble gum pink, with the dama dresses varieties of Starburst colors.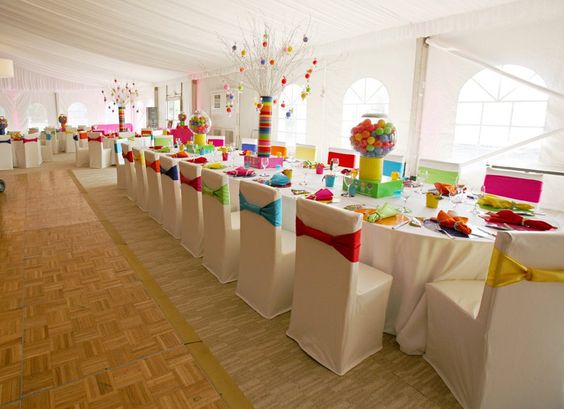 Stars Theme
Accessorize with pretty star jewelry, make glitter star centerpieces and use star balloons. Hang stars from the ceiling to dance under the stars and make a Hollywood star walk of fame for the quince court!
This theme is usually pulled off with a combination of zebra and pink, or say, cheetah and red. The colors and print can be incorporated throughout the entire event.
This is one of my favorite for this quinceanera themes list. For this fun theme, think merry-go-round horse centerpieces topped with balloons, a candy and caramel apple cake, and invitations in the form of "tickets" to the Quince carnival.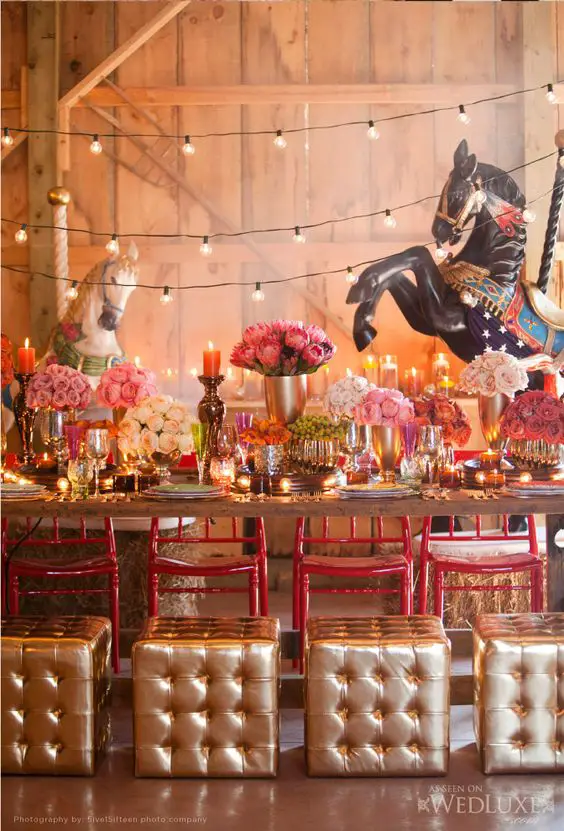 Ombre
This quinceanera theme takes a popular trend and applies it to different facets of the party to create a unified look. Dresses, the cake, centerpieces and even balloons can be used to achieve this theme. You can select a single color (for example pink), two colors (say pink and silver)or even a color group (such as pastels–think yellow, pink and purple).
 Fairy Garden
This is a beautiful theme that would be lovely for an outdoor party. Think pastel colors, ivy, floral centerpieces, romantic drapery, and bird accents all around.
Get the feel of the city with Eiffel Tower centerpieces. Go elegant with the court attire and quince dress, and go with French food for the menu (or create a table with French dessert treats!) Main colors can be black, white, silver and pink. Stores like Hobby Lobby have everything from Paris themed fabric to mini-Eiffel Towers and more!
Use the colors white, silver and blue to evoke winter. Use lighted snowflakes, fake snow and Manzanita branch centerpieces to get the winter mood. Add a hot cocoa bar or a white chocolate fountain for extra fun.
---
Which themes do you like? Do you know what theme will you be using for your 15 party? Looking for more ideas? Click here for part 2 of this quinceanera themes list~

My Perfect Quince