We have an advertising relationship with the stores we link to in this post. Thank you!
If you are planning a quinceanera, you may already be looking for quinceanera recuerdos, or party favors for your guests. Or, maybe you have no idea what to do for favors.
When looking for your favors, you should consider your quinceanera theme, color scheme, and pricing per favor.  Think about your guests, and what you think would be a nice treat for them to receive. 
I put together this list to help give you some ideas to get started on your search for quinceanera recuerdos.
Quinceanera Recuerdos Ideas
Bookmarks
Bookmarks are simple and useful. You can find many pretty options, like the butterfly bookmark below, as an example.

Butterfly Bookmark Favor – $2.40
from: My Wedding Favors
from: My Wedding Favors
Candy
One excellent idea for quinceanera favors– a candy buffet.  The candy buffet is always seriously fun for the guests, and if you provide small favor boxes or bags, it can certainly have a double purpose: as favors! For tips on how to get started on a candy buffet—> click here~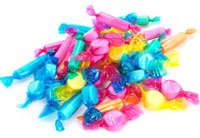 Candles/Candle holders
Candles are a great idea because almost everyone can appreciate a yummy smelling candle. You could also give candle holders as quinceanera recuerdos, or a holder and a candle!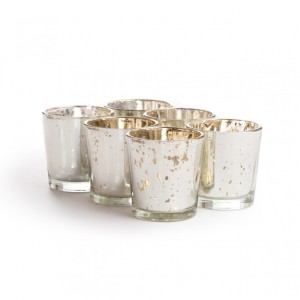 Coasters
Coasters are an elegant option for a quinceanera favor. There are even some coasters available where you can personalize/insert a picture.

"Cherry Blossoms" Glass Coasters – $2.45
from: My Wedding Favors
 
DIY Treats
If you are on a tight budget, you definitely want to consider DIY party favors. They are more work, but there is some good news: guests LOVE homemade favors, especially if they are edible! A couple ideas are s'mores kits and chocolate dipped marshmallows.  
We did chocolate-dipped marshmallows for my step-daughter's quince. Not only were they a huge hit, but I'm pretty sure we spent $60 or less on them! That's less than $1/favor, because we made at least 110 favor bags~
It is somewhat labor intensive, because we put 5 marshmallows in each bag. So gather up your supplies and some help, so that you aren't dipping hundreds of marshmallows on your own! 
**I'd recommend making them 2-3 days in advance. You want them to be fresh but you don't want to wait until the last minute.
Chocolate-dipped marshmallows instructions
Supplies needed:
* Marshmallows, standard size, flavor of your choice, enough for 5 per guest
* Candy melts, flavor of your choice
* Sprinkles/tiny nonpareil candy decorations (optional)
* Favor bags, with ties
* Scrapbook paper, "thank you" stamp or sticker, hole punch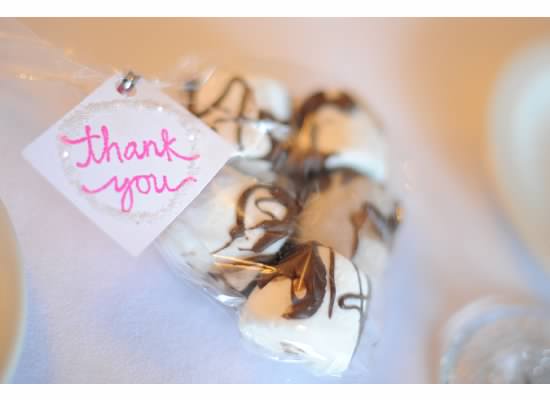 Steps
1. Melt candy melts according to instructions on package. Once the melts are ready, drizzle chocolate on the marshmallows, over the pan (or wherever you have the melted candy).  You could also dip the marshmallows partially in the candy, or do a combination of both techniques! Place marshmallows on baking sheet lined with wax paper.
2. If you want to add sprinkles or other candies to your marshmallows, add it to the marshmallows before the candy dries.
3. Once the marshmallows are dried, you can package them. 5 per package is what we did, and I liked the outcome, and felt like it was enough.
4. To make our thank you tags, we cut out small squares of scrapbook paper, and stamped each one with a "Thank you" stamp. Then we punched a hole in the tag. You could also probably find "thank you" tags already made.
5. Insert tie through the tag, and secure on bag. At your quince, you can set out one favor at each place setting.
The process is not difficult, but the more people you have to help, the better! If you are making 100 favors, that's about 500 dipped marshmallows. I would advise to be very organized, arrange some helpers (damas?) and you should be able to knock this project out in an afternoon. Inexpensive favors that guests will LOVE!
Holiday Ornaments
Ornaments are a nice option for quinceanera recuerdos, especially for a November or December quinceanera. Ornaments are a nice keepsake that will remind your guests of your fabulous party for years to come.

Holiday Ornament Place Card and Photo Holder Favor (Set of 6) – $2.23
from: My Wedding Favors
 Paper Fans
These are especially nice for a summer event. Guests can fan themselves with the favors during the reception. Check out this GORGEOUS option I found below, it's less than $2 per fan and is just stunning.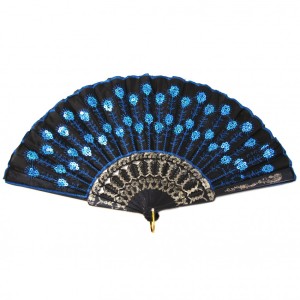 Seasonal Fruit
I like this option because it is 1. inexpensive and 2. people (generally) love fruit! Fruit is also, usually, pretty to look at. Shine up apples and place at each place setting, for example. Or make fruit kebabs to pass out to guests as they leave.
What are your ideas for quinceanera recuerdos? If you already had a quince, what were your quinceanera favors?
My Perfect Quince