Quinceanera Themes, Advice, Decorations, & More!
Welcome to My Perfect Quince!  My Perfect Quince is designed to be a resource for young ladies and their families, who are preparing for a quinceanera. I hope you find the information on this website helpful for your quince planning!
Click on the Themes tab above for ideas on how to carry out various quinceanera themes! You will find lots of realistic and DIY ideas, as well as special touches that will make your day both memorable and amazing ~
There are so many quinceanera themes to choose from…Here are some tips for finding your perfect quince theme:
* What do you love? Is there something you have been known to love for your entire life? The color pink, beaches, carnivals, Disney, or maybe butterflies? You definitely want to consider incorporating things you love into your quince theme.
* Check out our quinceanera themes lists. Are there any themes that jump out at you? And make you get super excited to plan your party? You may have found a winner!
* Consider your venue. Do you already have your venue, but no theme yet? Consider which quince themes fit well into your location.
* Where would you LOVE to visit? Or what have you always wanted to try?  Is there something you have always wanted to do but haven't done yet? For example, have you always wanted to go to Miami? Give your party a cool South Beach vibe. Or maybe you have wanted to learn an intricate dance? Create a Flamenco theme and wow your guests with a surprise Flamenco performance.
*Think about your budget. Let's say money is tight, and you have narrowed your possible quince themes down to 2 or 3 themes that you equally like. Go with the theme that is less expensive to achieve. Some quince themes are more DIY-friendly than others, and this can be something to consider if you are stuck between themes.
* Brainstorm with others!  Talk to friends or family about the theme ideas that you like. Sometimes it helps to brainstorm with other people. Remember that even though you are asking for advice, the decision is yours and the theme should reflect who you are as a young lady.
Design the Quince of your Dreams
 You can also check out My Perfect Quince on Pinterest for more ideas on decorations, hair, dresses, quinceanera themes, and more.  I love using Pinterest as a complement to this website.  Create your own quinceanera board to find and collect the best ideas for your ceremony and party!
Visit My Perfect Quince's profile on Pinterest.
60 Quinceanera Themes Ideas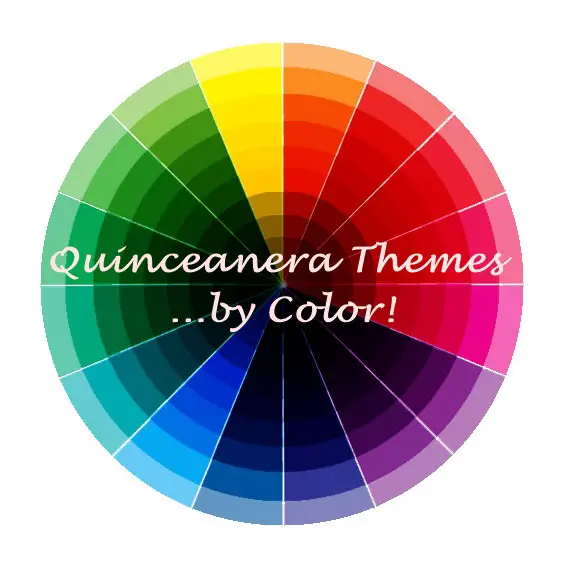 True story: Quince planning can get out of control crazy!  Is your quinceanera planning a little bit overwhelming sometimes? Don't worry chica–that's perfectly normal!  Quinceaneras are practically as complicated as a wedding. You have to make a lot of choices, coordinate with your family, organize people, and accomplish your party within a budget. Looking for a quinceanera planning guide? Click Here!
Some tips for staying sane during your quince planning:
 Keep a folder–or a binder–

for keeping track of everything quince-related. Ideas, addresses, schedules, receipts–keep everything in one place so you aren't constantly hunting down your important info.

Parents:  establish your budget up front.

This includes determining who will be paying for what. Likely, you will have padrinos pitching in for various aspects of the quince. Which is GREAT!–but this can be very stressful. Try to get a solid idea of who will be contributing, how much they are able to contribute, and the timeframe for when the contribution will be made. Work to keep everyone on the same page so misunderstandings are kept to a minimum.

Pace yourself.

Don't try to plan your whole party in a week. Tackle one piece of the planning at a time. Bring a best friend along to some of your appointments and have fun with it.

Don't let yourself get disappointed by setbacks.

Is the venue that you really wanted already booked? Move along to the next best option–and realize that maybe the first choice just wasn't meant to be.

Finally, realize that there is life outside of quinceanera planning.

Take time to do things that have absolutely nothing to do with party planning. Your sanity will thank you 🙂
My Perfect Quince
Searching for personalized stamps for your invites? Print postage from your PC. Try Stamps.com today!
Quinceanera Topics