We have an advertising relationship with the stores we link to in this post. Thank you!
I realized recently that out of the 200 professional photos or so that we have from Arianna's 15, I really haven't placed a whole lot on this website. We were very fortunate to have an amazing photographer, Alisha of Allie Hannah Photography. It is so important to have a photographer with some serious passion for what they do. 
Alisha showed up at our house bright and early on the morning of the quince. She captured everything! Makeup, dress shots, shoes being put on. Then, she piled up Arianna (in full makeup and huge quince dress), along with her sister Bianca, and they went downtown for a pre-church photoshoot. Those pics were fun, with the contrast of the urban background and the fully dolled up quinceanera.
Here are some of the quince pics~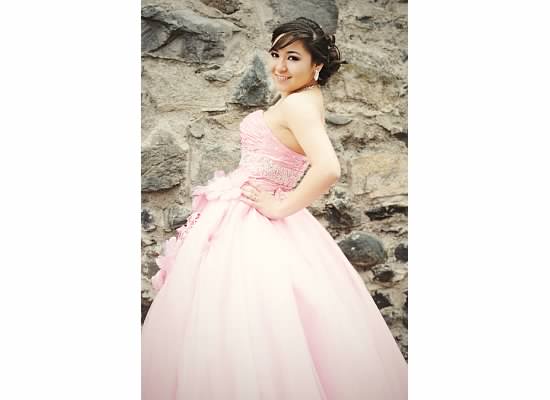 I hope you enjoyed the photos. I'll post more in a future post! It is really important to have a photographer who really wants to help you document your special day. The photos we have bring us right back to the day of the quince, with all of its beauty, craziness, fun and emotions.
My Perfect Quince