We have an advertising relationship with the stores we link to in this post. Thank you!
Masquerade Quinceanera
Have you always wanted to go to Mardi Gras? A fun theme to consider for your party is the masquerade quinceanera theme. Bring your guests to the French Quarter by incorporating several Mardi Gras touches into your party. 
Design a New Orleans-style Masquerade Quinceanera Theme
Color Scheme: Purple, green and gold are the traditional Mardi Gras colors. I have also seen purple and black used, as well as purple, pink and black. It is up to you if you want to go traditional Mardi Gras colors, or come up with a masquerade color scheme of your own.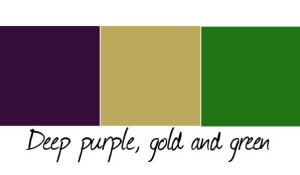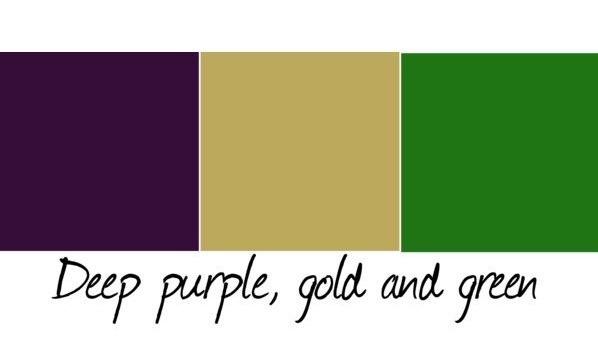 Venue: This theme is best indoors, where you can dim the lighting and dance the night away. Or if you have an outdoor venue, something surrounded by trees would be nice and add a mysterious element to your party.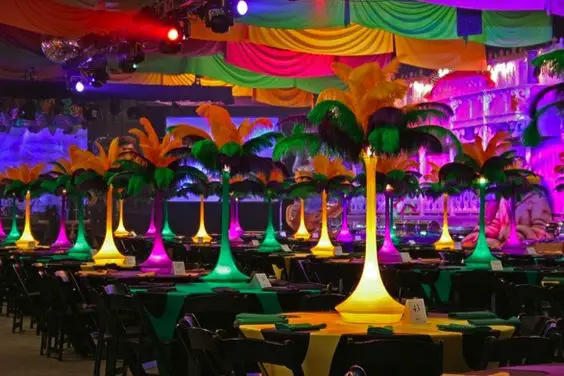 Invitations: There are many invitations available for this theme in all price ranges. You definitely want to use the invitation to introduce your guests to your masquerade theme. Invite your guests to dress in a colorful, flamboyant manner to your masquerade ball. Encourage them to bring an outrageously decorated mask!
The Dress: A purple dress with black accents would go nicely with this theme. There are also dresses available in other combinations of Mardi Gras colors. I have seen dresses in purple/gold, and green/black. You could also wear a single colored dress that matches your theme. Of course, you clearly will need a super cute and glamorous mask to go with your dress!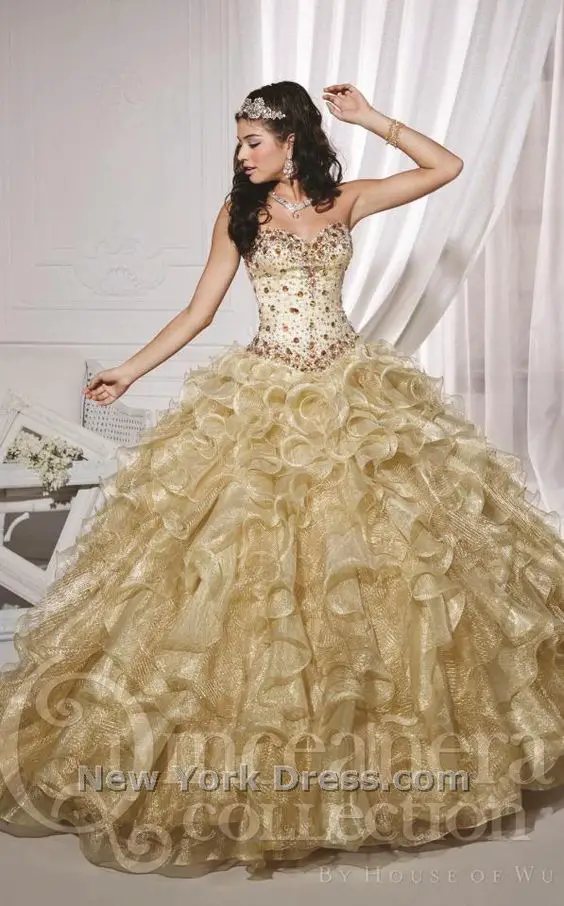 Quince Court: Outfit your damas in the different colors of your theme. You could also find a dress that has all of your colors in it for your damas. Match your chambelanes to your damas and you will be good to go. Suspenders would be a nice touch for the chambelanes. When you and your court make your entrance into your party, make sure everyone is wearing a mask!
Decorations: When you think of Mardi Gras, you may think of colorful beads, masks, feathers, peacock decorations, party atmosphere, royal crowns, beignets, candles, and an overall feeling of decadence. Incorporate strands of lights, velvet table runners, feathers and masks into your table centerpieces.
Depending on your budget, there are tons of backgrounds available to create a true French Quarter feeling. You could also definitely DIY your wall decorations. Create mask cutouts from paper board and decorate with sequins, paint, glitter, feathers, etc. Attach them together to create a long strand of masks to hang. Or, make them large and hang on the wall.
Entertainment: A jazz band would be an appropriate addition to a Mardi Gras/Masquerade quince theme. If you have a DJ, ask that he/she plays jazz music as your guests are arriving to set the tone.
The Food: Creole food all the way with this theme! A New Orleans style buffet with gumbo, jambalaya,  poboy sandwiches, and red beans and rice.  Buffet style food would work well as everyone can get a little taste of everything.
The Cake: Your cake should have the same decadent theme as your party. Top your cake with a mask, feathers, a crown, beads–or one of each! An all gold cake would be striking!
Party Favors: Pralines are a delicious treat you can find all throughout the French Quarter. Send your guests home with a small bag of pecan praline morsels to enjoy. Paula Deen has an amazing recipe here for these super easy treats.
Special Touches: Beignets, a fried dough type pastry, are super popular  in New Orleans. Set up a buffet station with beignets. Or, if you have waiters, you could have them make a big entrance into the room carrying trays of beignets and passing them out. Face painting would be a super fun element to incorporate into your party. Or, set up a mask decorating station for the kiddos.
For more ideas for a Mardi Gras / Masquerade quinceanera theme, check out my Pinterest board here. What colors are you using for your masquerade themed quince?
My Perfect Quince