We have an advertising relationship with the stores we link to in this post. Thank you!
Best Quince Themes for a Unique Quince
Are you on the hunt for creative quince themes? Here are 15 quince themes ideas to help you plan your perfect party~
 Creative Quince Themes
---
1. Hawaiian Luau— This theme would work well outdoors, especially for a more casual quince. Some elements to think about including: Hawaiian music, pineapple centerpieces, an orchid bouquet and a surprise dance that incorporates grass skirts and leis. Teriyaki chicken, sticky rice and fruit kebabs for the dinner would carry on the theme.
---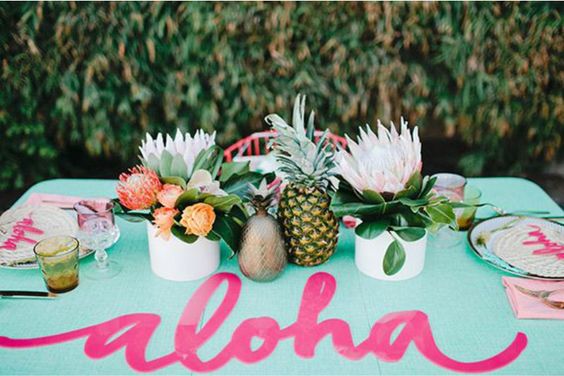 ---
2. Tea Party— You can go traditional or quirky with this one–think English tea party, or Alice in Wonderland Mad Hatter style tea party. Use teapots as centerpieces and serve cucumber sandwiches and scones. Use tea for the toast, and try going with floral print for the dama dresses.
---
`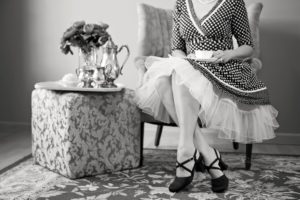 ---
3. Arabian Nights— Think of this as a night in Egypt, desert theme, or Aladdin theme. Use royal jewel tones, vibrant makeup, subdued lighting, tents with draping accents, and genie lamps to set the mood. The quince court becomes princesses and princes. Mediterranean food would go nicely with this theme. Add a fortune teller for a real special touch.
---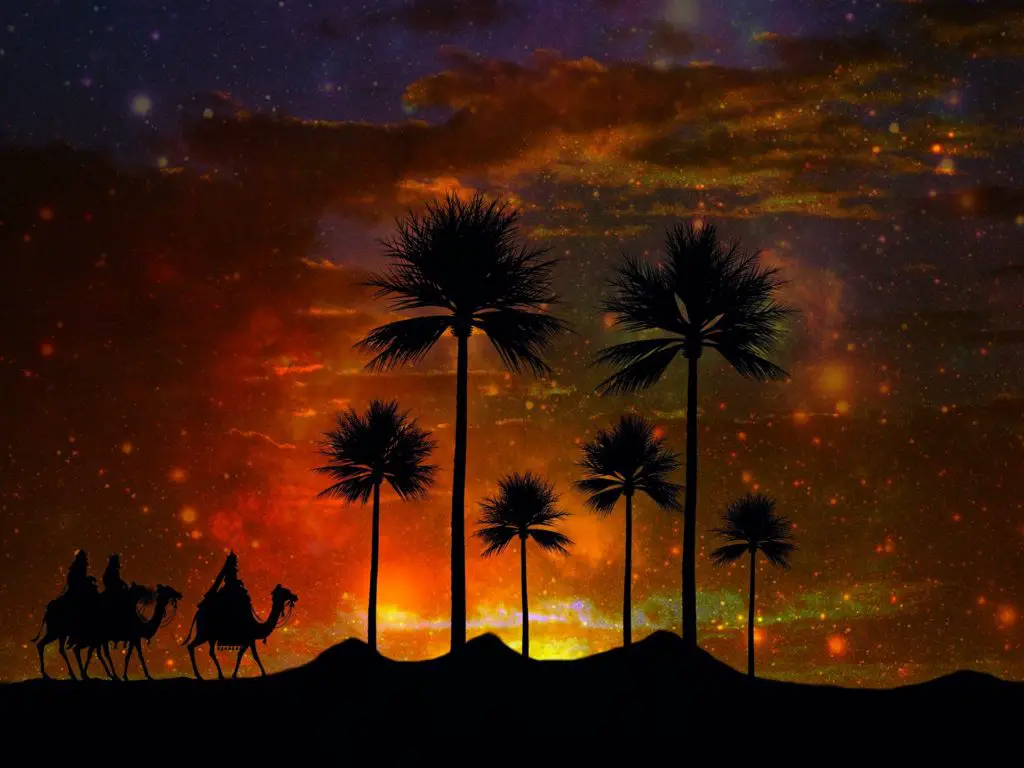 ---
4. Barbie— One of the girliest of quinceanera themes, think pink, more pink, ruffles, bows and sparkle. The quince and her court can do Barbie-inspired makeup and jewelry, and the damas can rock Barbie-esque voluminous ponytails. Hang pink sashes around your cake table, and use an actual Barbie for the cake topper.
---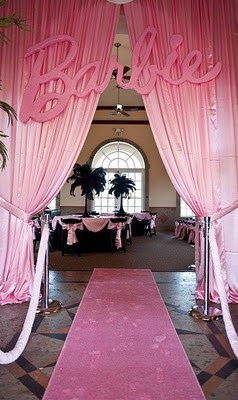 ---
5. Roses/Flowers— Incorporate one type of flower into your party, or different types of flowers. You could go all pink hydrangea, or a combination of different colored hydrangeas. Use the flower for centerpieces, hair decoration, cake decoration, and so on. Some flowers to think about: rose, hydrangea, tulip and orchid.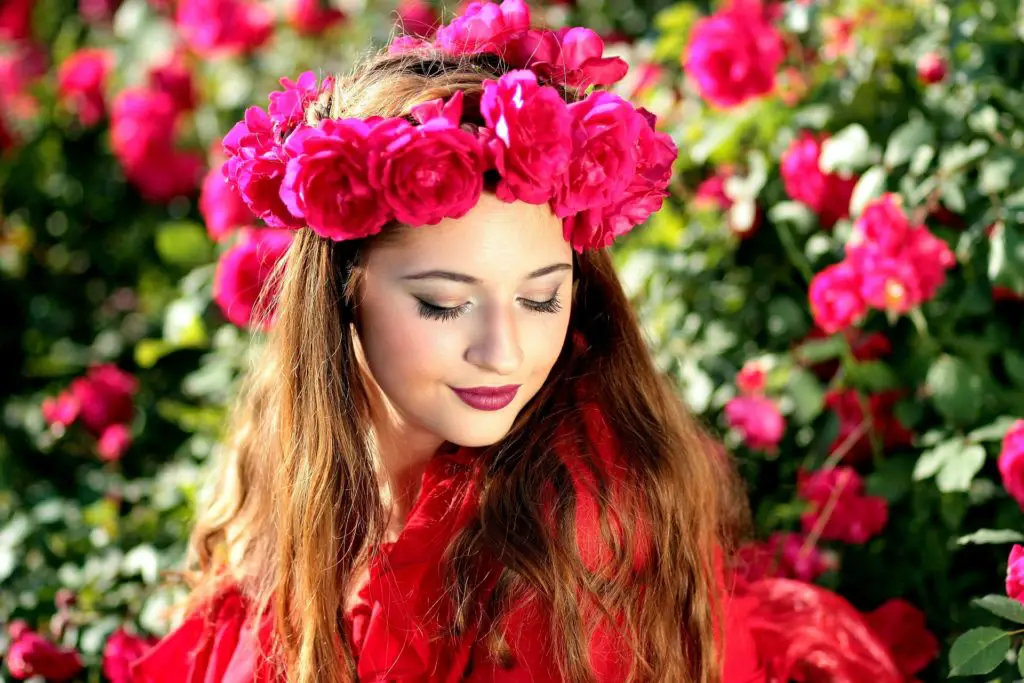 ---
6. Color–  One of the most popular quinceanera themes is color–picking a color, or color combination, to incorporate into the party. The theme is simple, and effective–create harmony by taking a color–or colors–and running with it!
---
7. Flamenco— This theme would be amazing with a custom-made dress that is a blend of quince dress and flamenco dress. Have guitar music, Spanish-style tapas and maybe even a flamenco dancer. Plan an elegant cake, use candles and lace on the tables, and some colors to think about using are red, black and white.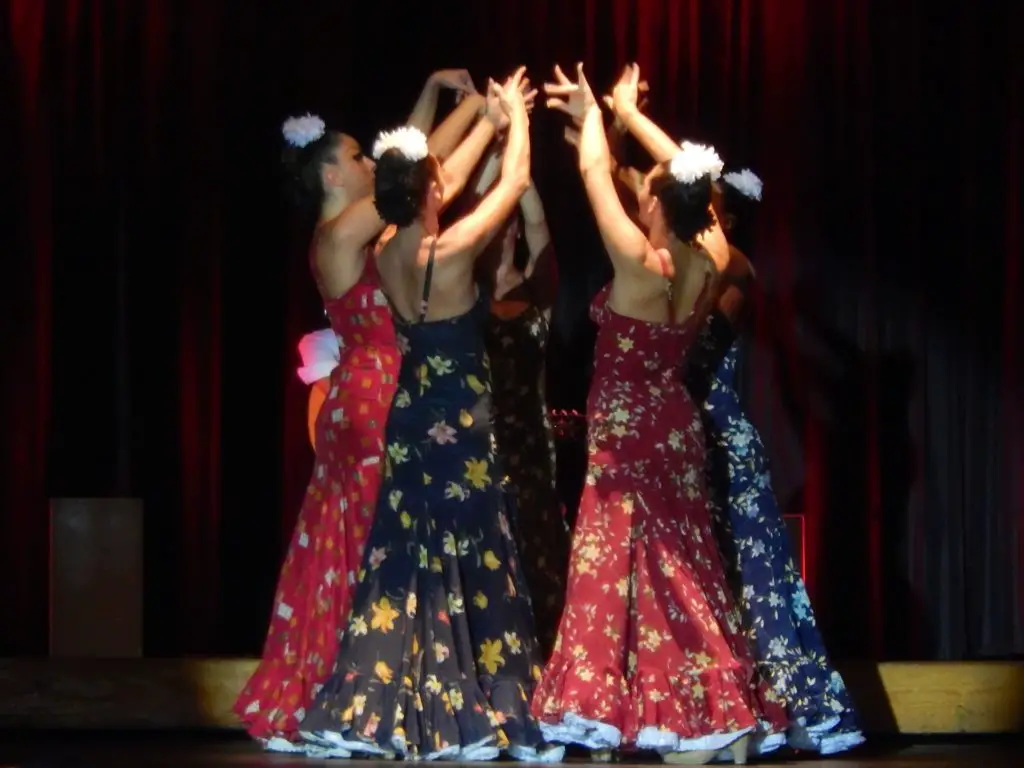 ---

8. Wizard of Oz— Make a yellow brick road runner, craft some Emerald City backdrops, top the cake with shimmery ruby slippers, and outfit the damas in emerald green dresses. Lollipop centerpieces can double as favors, and green lighting would set the mood. The quinceanera dress can be modeled after Dorothy, Glinda–or even the wicked witch! Don't forget a poppy bouquet!
---
9. Cowgirls and Cowboys— Definitely one of the most casual quinceanera themes–make your quince a country event! Hold it in a barn if you can, have a square dance and make bales of hay into seating. Old boots used as centerpiece vases for flowers would be super cool.
---
10. Hearts— this theme would work well around Valentine's day–or any time of the year. Imagine balloons–or possibly flowers, made into a heart-shaped arch, heart print dama dresses and chambelan ties, and a cake featuring hearts or even in the shape of a heart.
---
11. Las Vegas— Each table can be named after a Las Vegas casino (new or old school), display a Welcome to Las Vegas sign behind the head table and pin boas around the tables. Use Sharon Stone's hair in the movie Casino as hair inspiration, load up on gold accessories, and go with a very glamorous gown. Incorporate dice and poker chips into the cake, and plant a disco ball over the dance floor. Serve mock-tinis.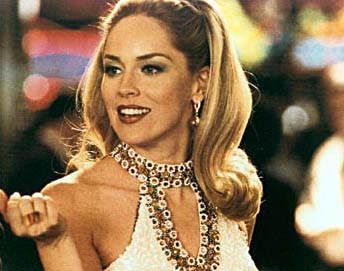 ---
12. Fashion Show— This theme is for the teen who absolutely loves fashion. Do a Vogue-like photoshoot prior to the party with the quince court, and display these at the party. To make the grand entrance, have the quinceanera court and the birthday girl walk down a runway. Set each table with a camera, and ask your guests to snap away to capture not only the runway strutting, but also the evening's highlights, as seen through their eyes. Collect the cameras at the end of the night.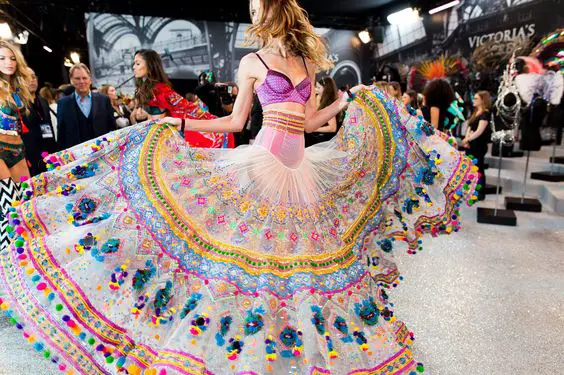 ---
13. Around the world— this theme can feature a menu of international foods. Name the tables after famous cities, and decorate them according to the city. Play music from around the world, and consider having globe cake pops!
---
14. Glamorous Gold— Turn your quince party into an all 24k gold event.
 Gold sparkle, sequins, brocade–lots of textures a luxury feel all in gold, of course. Incorporate gold into as many parts of your quince as possible. Pair it with white or black, or just use gold. Use traditional yellow gold or rose gold!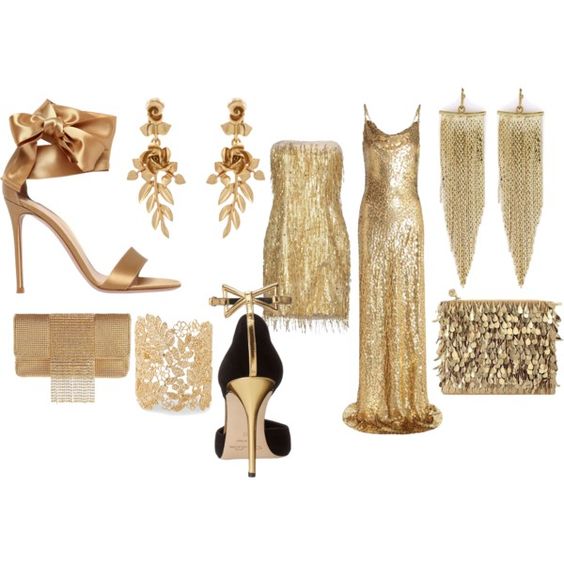 ---
15. Halloween~ This theme is a great theme if you love this holiday and your quince is in the fall. This would be a haunted quince, complete with lots of freaky Halloween decor. Consider a black dress, purple dama dresses and black and orange chambelan suits. Encourage guests to come in costume.
Carved pumpkin centerpieces for the tables, and a large candelabra or two for the head table. Think eyeball cake pops and a spider web cake for the dessert. Have a mummy styled mime for extra entertainment, and candy bowls spread around the party.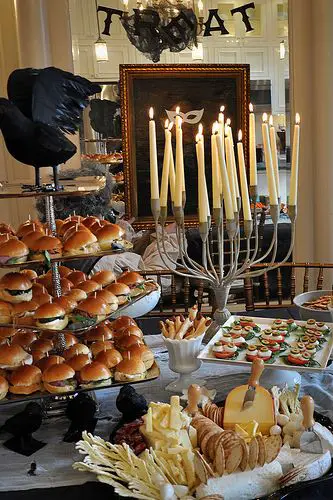 ---
This list of quince themes is meant to be an idea starter for you–you can take your quinceanera to extreme creative heights, even on a budget (we were on a pretty intense budget when we had our first daughters!). It is by no means all-inclusive–the possibilities are truly endless. Use your imagination to design a party that truly reflects who you are as a young lady.
For some really unique ideas, visit our quince themes list part 3: Super Unique Quinceanera Themes!
My Perfect Quince